11 Jaw-Dropping Aries Tattoo Design Ideas…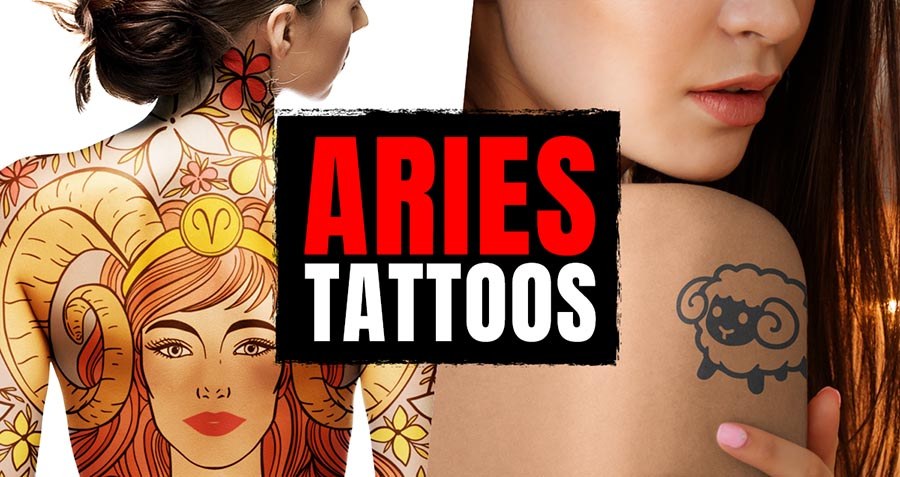 There's no better way to show the world that you're a proud Aries than by rocking an Aries tattoo. And if you've ever thought about getting some zodiac inspired body art then we have just what you need. Here are eleven seriously drool-worthy Aries tattoo design ideas that look so good you'll be turning heads everywhere you go.
1. The floral Aries goddess tattoo.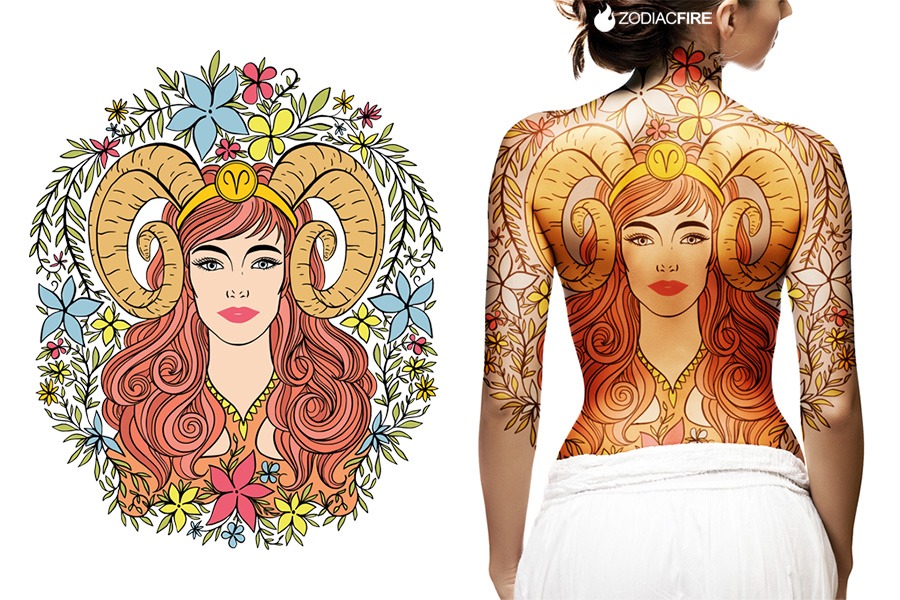 If you're going to get an Aries tattoo then why not go all out? This huge floral themed tattoo is perfect for covering large areas of the body and is the ultimate way to show-off your Aries colors to the world. Nobody will ever doubt your loyalty to the Aries sign rocking one of these bad boys.
2. The cartoon ram Aries tattoo.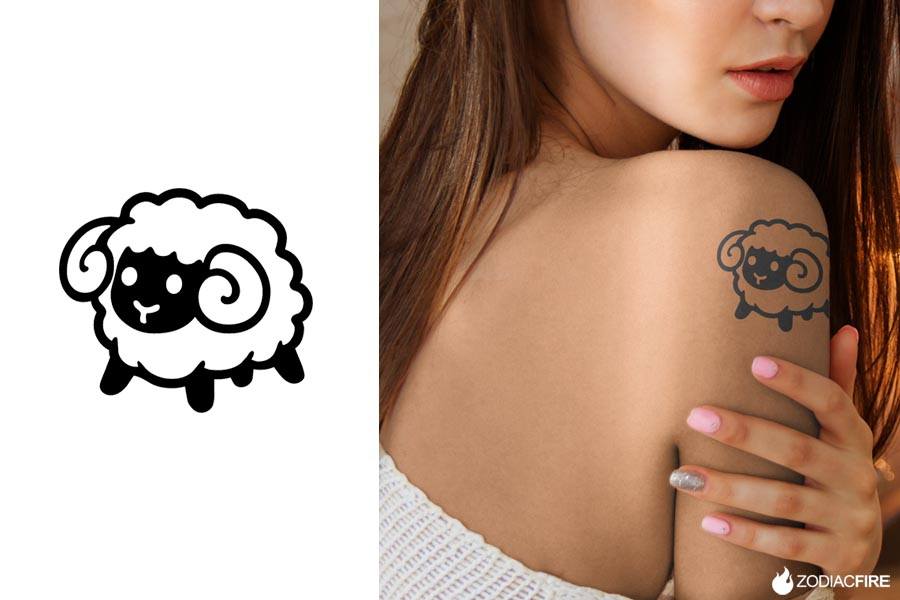 For those looking for something small and cute look no further then this stunning little ram tattoo that's ideal for those looking for a shoulder or back tattoo. Or perhaps even a small one on your wrist? It's low-key and subtle but encompasses the Aries style perfectly.
3. The Aries abstract arm sleeve tattoo.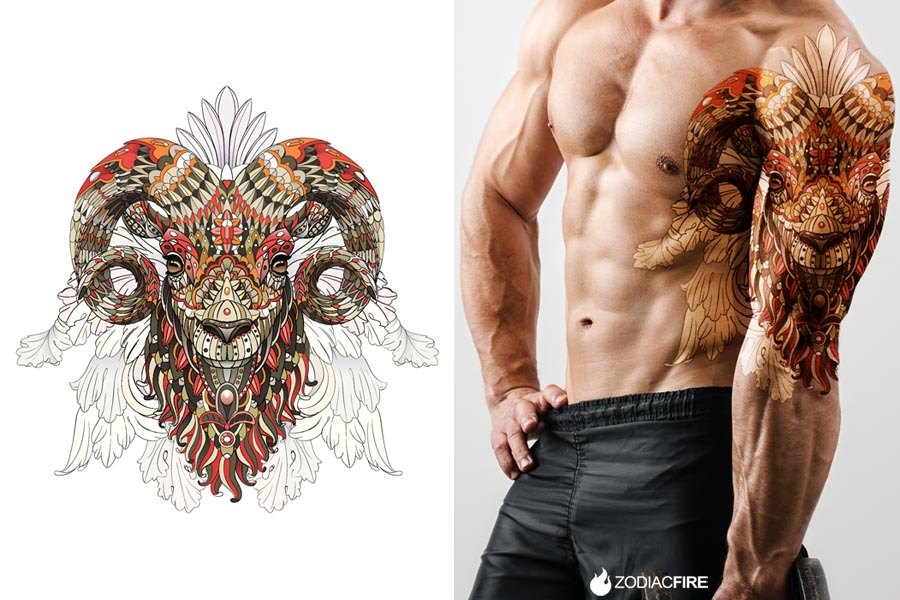 If you're after something creative and artsy then look no further then this stunning tribal style Aries tattoo that we, quite simply, think is a bit of a masterpiece. It's a colorful, mosaic inspired design starring one of the best looking rams that you'll ever come across.
4. The Aries constellation tattoo.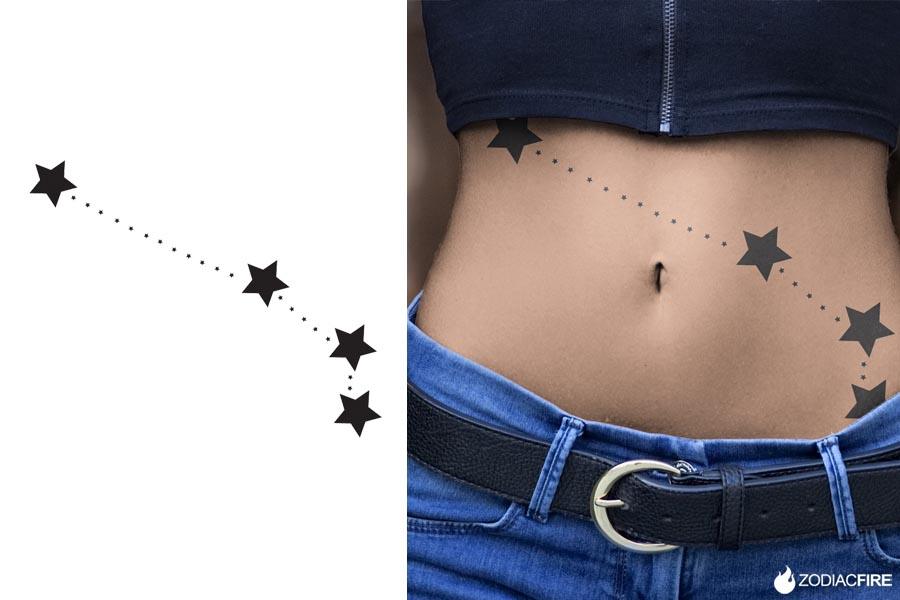 Few things represent the Aries sign more perfectly then their zodiac constellation – making it the perfect design idea for anyone looking for a seriously cool bit of body art. Plaster it across your stomach or perhaps on your back and you'll be leaving other Aries signs green with envy.
5. The Aries ram skull tattoo.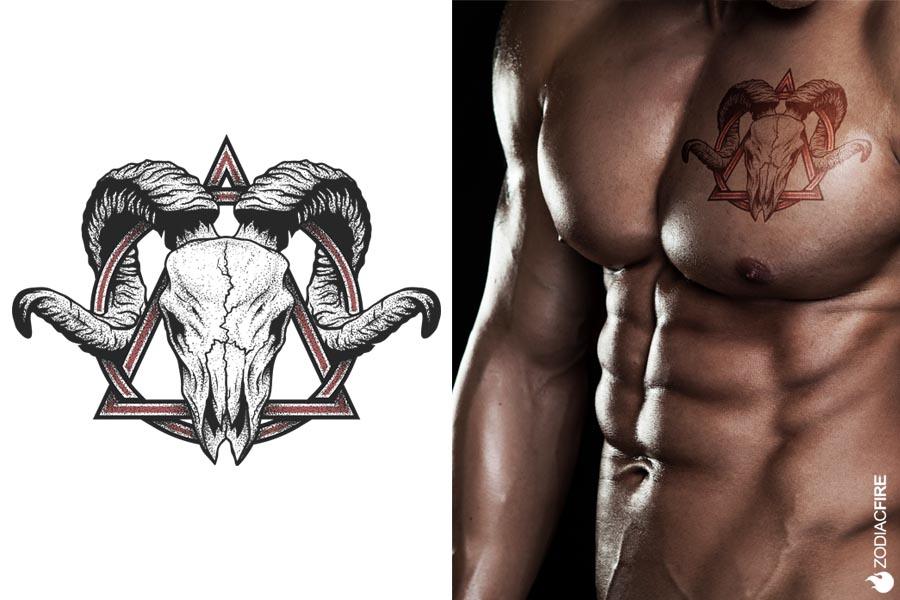 Yet another simple yet ridiculously cool design idea that's perfect for any area of the body. This ram skull has got some real punch to it making it ideal for anyone with a bit of edge to them (and quite frankly, what Aries personality doesn't).
6. The Aries symbol neck tattoo.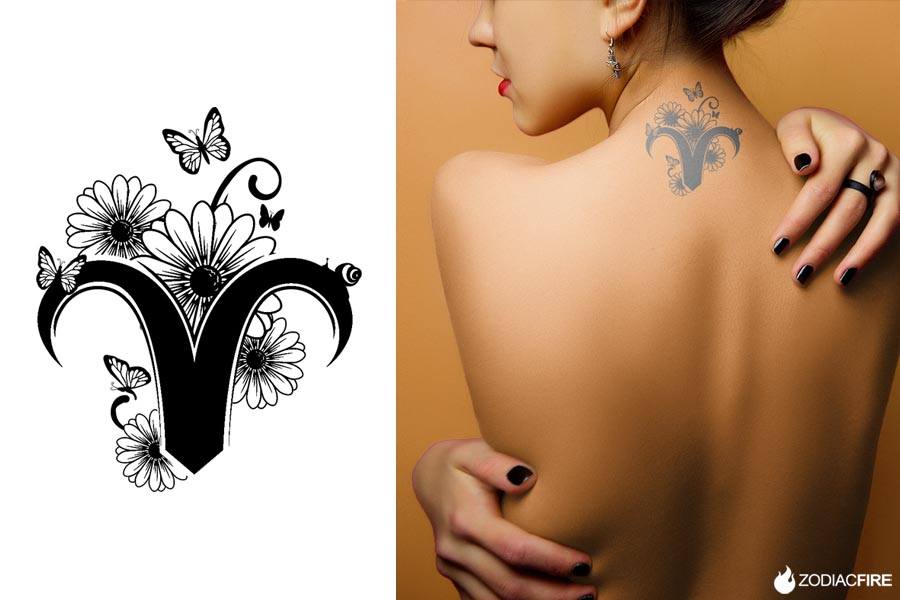 If you're looking to get the Aries symbol inked across your body then this one might just be the one for you. It's a classic and elegant complete with flowers and butterflies to match. This one would look exceptional just about anywhere but we particularly like the idea of on the neck.
7. The black and white Aries shoulder tattoo.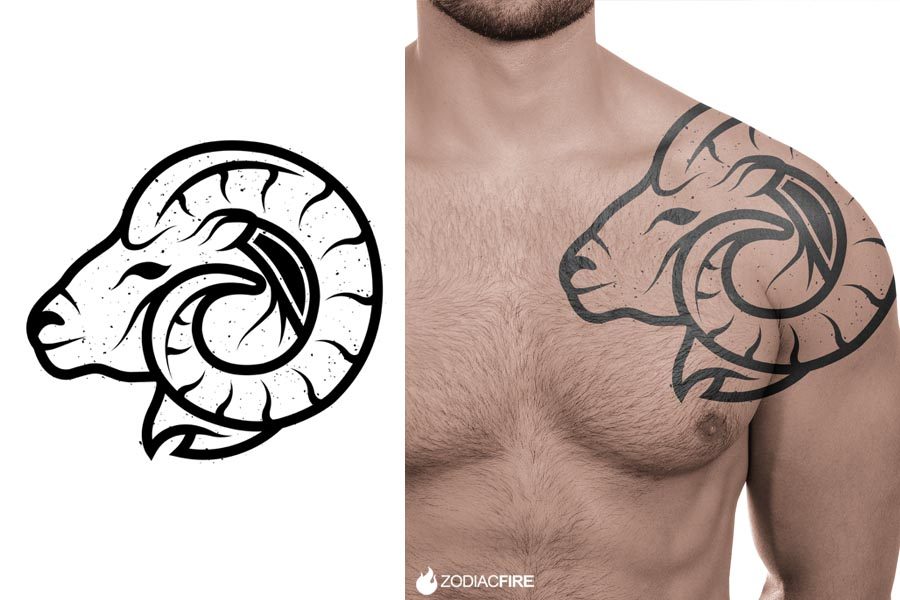 Here's another simple but extremely eye-catching black and white design that's perfect for getting inked across your shoulder. It's bold and just screams out "I'm an Aries and I'm not going to take any of your crap!".
8. The cute Aries ram tattoo.
If you're looking for something that's cute, fun and whimsical then this rather adorable ram tattoo could be exactly what you're looking for. Place it on your waist (or really anywhere for that matter) and you'll be the best looking Aries any room.
9. The black and white Aries sleeve.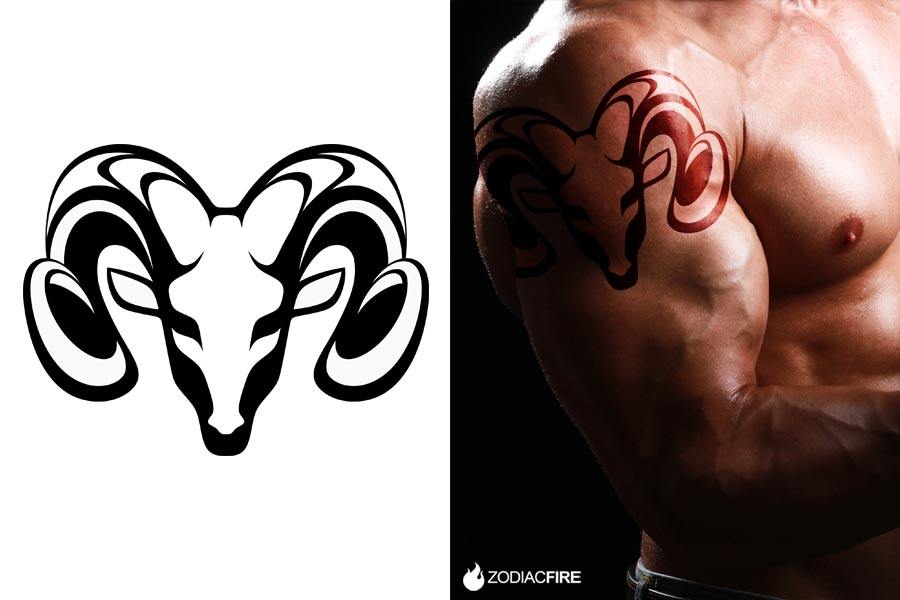 This tattoo just oozes Aries through and through. A classic, two color ram design ready for you to plaster across your body! It works particularly well as a shoulder or arm sleeve tattoo but could also look great spread out across the back too.
10. The Aries abs tattoo.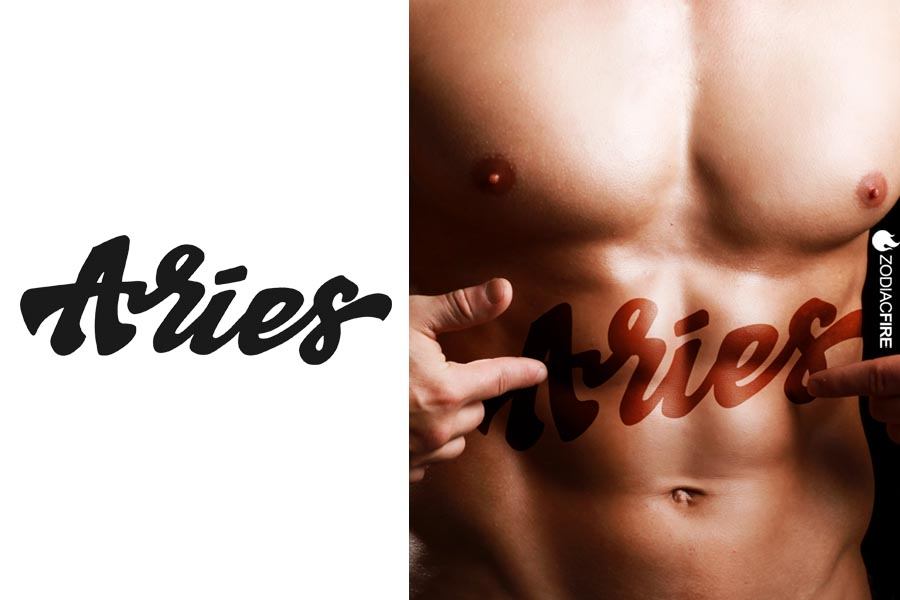 If you want something that's simple and gets right to the point then why not go for something like this minimal yet sleek Aries text tattoo. Something like this looks great on any area of the body and is perfect for both men and women alike.
11. The Aries tribal tattoo.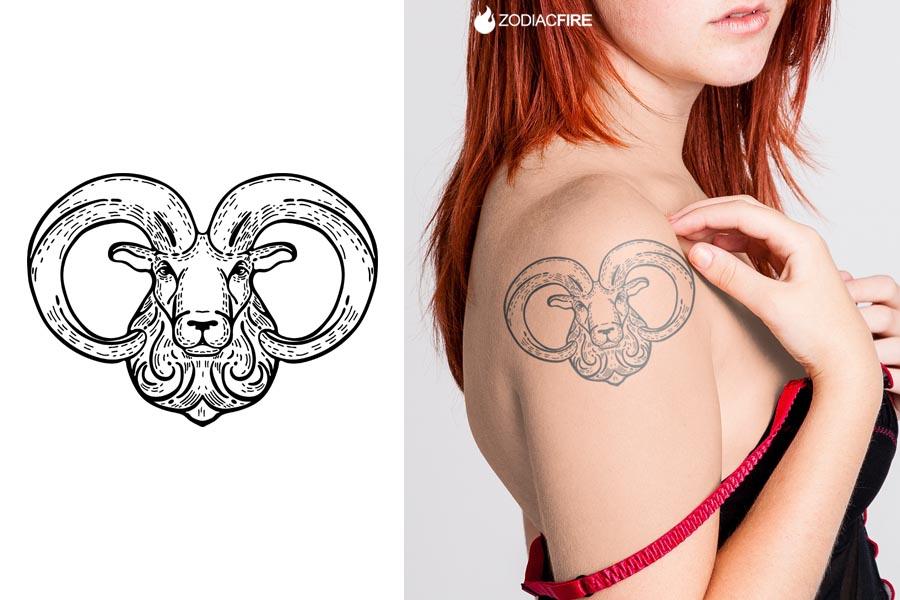 This rather artistic and drool-worthy ram tattoo is ideal for your shoulder or back. It's perfect for those that want something simple yet tough. One glance at your tattoo and everyone will know without a doubt that you bat for the Aries team.
More ARIES
Click Here to Leave a Comment Below
Leave a Reply: